MEET JANICE: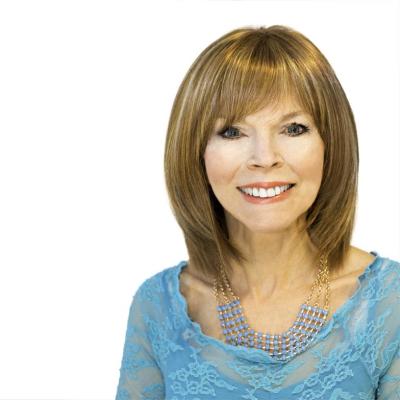 "The secret source to achieving your success and happiness lies within you."
Under the auspices of The International Institute of Integral Human Sciences and the leadership of Prof. John Rossner, Ph.D., DSC., DLitt and Prof. Marilyn Rossner, Ed.D., Ph.D., Janice has studied with pioneering scientists and physicians, scholars and educators, religious and cultural leaders in the field of human consciousness, such as:

*  Rabbi Joseph Gelberman ~~ Pioneer of the interfaith movement.

* Dr. Raymond Moody ~~ Celebrated psychiatrist and author of Life After Life

* Dr. Masaru Emoto ~~ Featured researcher in What The Bleep Do we Know!?

* Maria Gomori ~~ Psychotherapist and retired Director of the Virginia Satir Institute


* Rupert Sheldrake, Ph.D. ~~ Wisdom University Chair of Evolutionary Science and the Perrott- Warrick Research Scholar at Trinity College, Cambridge University

* Bruce Lipton, Ph.D. ~~ Renowned cellular biologist and author of The Biology of Belief ... just to name a few. 

In addition, Janice has pursued independent studies with the pioneer of Active Dreaming and premier Dream Teacher, Robert Moss ~~ historian, philosopher, and famous author of various books in dream exploration. 

More recently, Janice has accepted the invitation to join the Wainwright House, an esteemed learning center, to serve as the Wainwright House's Resident Practitioner in the fields of Hypnotism and Active Dreaming.  

Janice is a graduate of The New Seminary and The International Institute of Integral Human Sciences' advanced degree program. In association with The International Institute of Integral Human Sciences, The Open International University for Complementary Medicines awarded Janice an alternative Ph.D. for her studies in World Religions, Psychic and Spiritual Sciences, and Pastoral Studies in Therapeutic Counseling and Interfaith Ministries.

Janice is a Certified Consulting Hypnotist since 1994 and maintains various NGH Certifications in the field of Hypnotism, including that of Certified Hypnosis Instructor and Certified Hypno (Life) Coach, Master Practitioner of NeuroLinguistic Programming, and Certified Hypnotic Charisma Specialist. Janice is also a Certified Dream Teacher,  Certified Health Coach, Reiki Master/Teacher, and Certified Intuitive Consultant. 

Janice practices in accordance with the Ethics and Standards of the National Guild of Hypnotists, the Robert Moss School of Active Dreaming, Dr. Sears Wellness Institute, and HSI.   Janice received the prestigious
Order of Braid Award at this year's National Guild of Hypnotists 2017 Convention.   The Order of Braid recognizes a lifetime of outstanding achievement, dedication, and service.